Flood recovery faces delays with COVID-19 in Umatilla County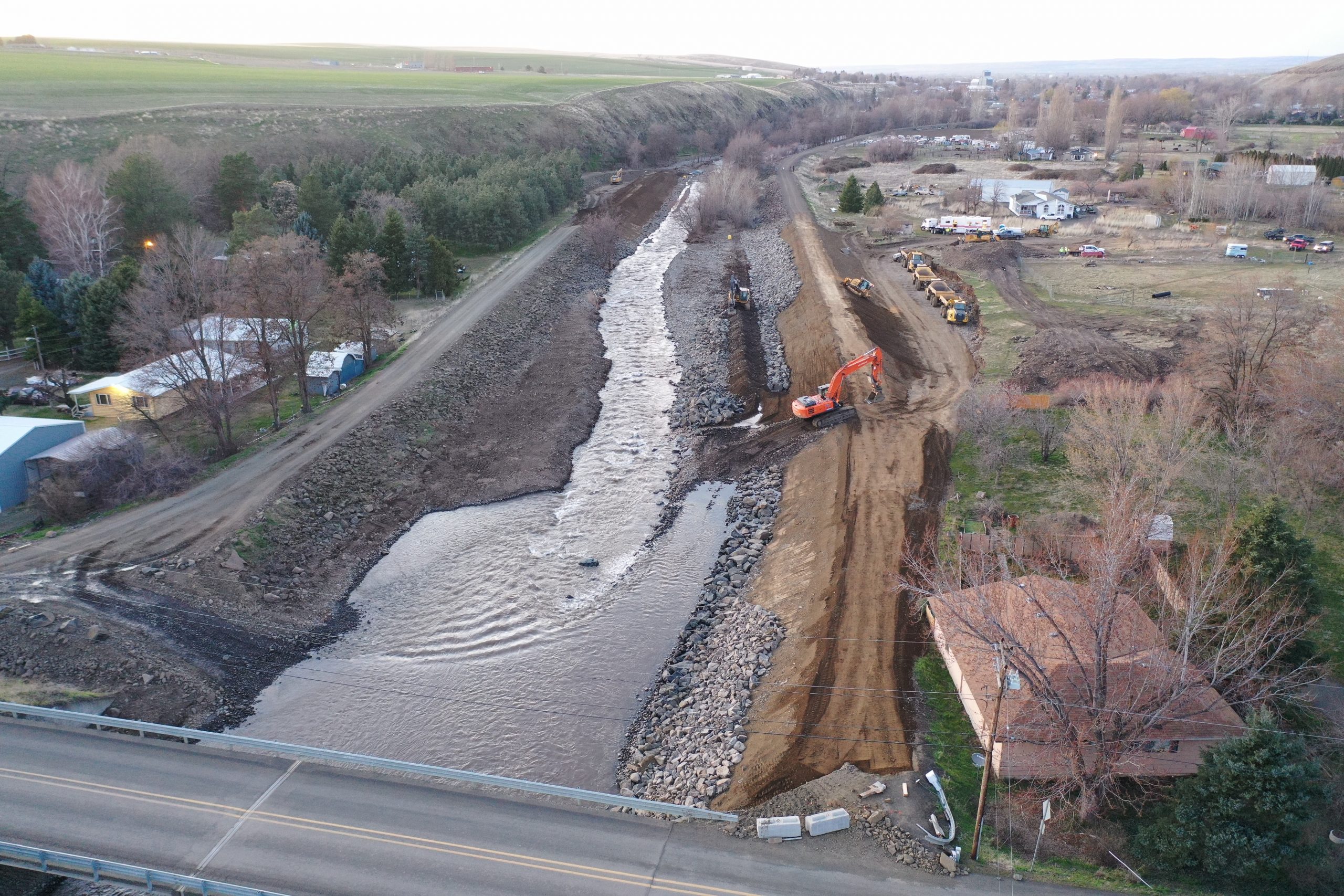 By CHLOE LeVALLEY of the Walla Walla Union-Bulletin
Umatilla County is continuing to navigate flood recovery for damages sustained in early February, but the process is being slowed by the COVID-19 pandemic.
Milton-Freewater received a $500,000 grant through the Oregon governor's special recovery relief action that is being administered by local nonprofit Wesley United Methodist Church Foundation, said City Manager Linda Hall.
"We've got to figure out how to work around the COVID-19 limitations," said the Rev. Tillie MakePeace, from the Wesley United Methodist Church.
An application is ready and will go through the city of Milton-Freewater. The group had to write the application through the phone and via email, which means it took longer.
"We don't yet have it figured out exactly how we get those applications back and how we verify the request," MakePeace said.
Umatilla County Commissioner John Shafer said, "You have the one disaster, and then you get hit with COVID-19 right on top of it, so that's delaying the recovery efforts as well. It's just one thing after another. We're ready to catch a break, and we finally caught one by getting the disaster declaration, declared by the governor."
The Federal Emergency Management Agency announced earlier this month that residents of Umatilla County can begin to register for federal disaster relief funds for personal property damages resulting from the flooding that happened Feb. 5-9.
To register, contact FEMA at 1-800-621-3362 or DisasterAssistance.gov. The deadline to apply is June 2.
Receiving federal assistance for people's personal property damage is rare in Oregon, according to many working on this recent disaster.
When McKay Creek flooded last year, the county didn't have anywhere near this much individual property damage, so the community didn't receive federal assistance for those who were affected, Shafer said.
Federal assistance for public infrastructure such as county roads and bridges damaged by flooding is more common.
"We have to hit a certain threshold, and for us, it was $5.7 million. We hit $7 million," Shafer said, referring to the McKay Creek flood.
The threshold for federal assistance for county infrastructure was still $5.7 million this year, but the damages from February's flood amount to $25 million.
"We flew past that one. We have one bridge alone that's worth $5 million that you can't drive across right now," he said.
Shafer said he really encourages people to register with FEMA.
David Yost, Public Affairs Specialist with FEMA, said once people register, FEMA will contact them and inspect their homes to figure out how much damage has occurred.
"It's simply registering people who feel like they need to be reimbursed for some kind of expense," he said.
Registering does not guarantee funding, Yost said.
"This is a little unique because normally FEMA would be here boots on the ground and they'd be looking at everything, but because of COVID-19 they can't," Shafer said. "So they are going to be doing it all on the phone and the internet and doing it virtually."
He said it's new for FEMA, so they are still trying to figure out how to put all of the puzzle pieces together.
The city of Milton-Freewater is in the process of making the decision regarding FEMA damages, said Hall.
Milton-Freewater faced $850,000 worth of flood damages. The city had to repair its electrical system, one of its water system main lines from a well located up the river and the Walla Walla River levee, Hall said.
The U.S. Army Corps of Engineers paid for the re-build of the levee, but the Water Control District, with help from the city of Milton-Freewater, paid for the flood-fighting costs and emergency repairs, she said.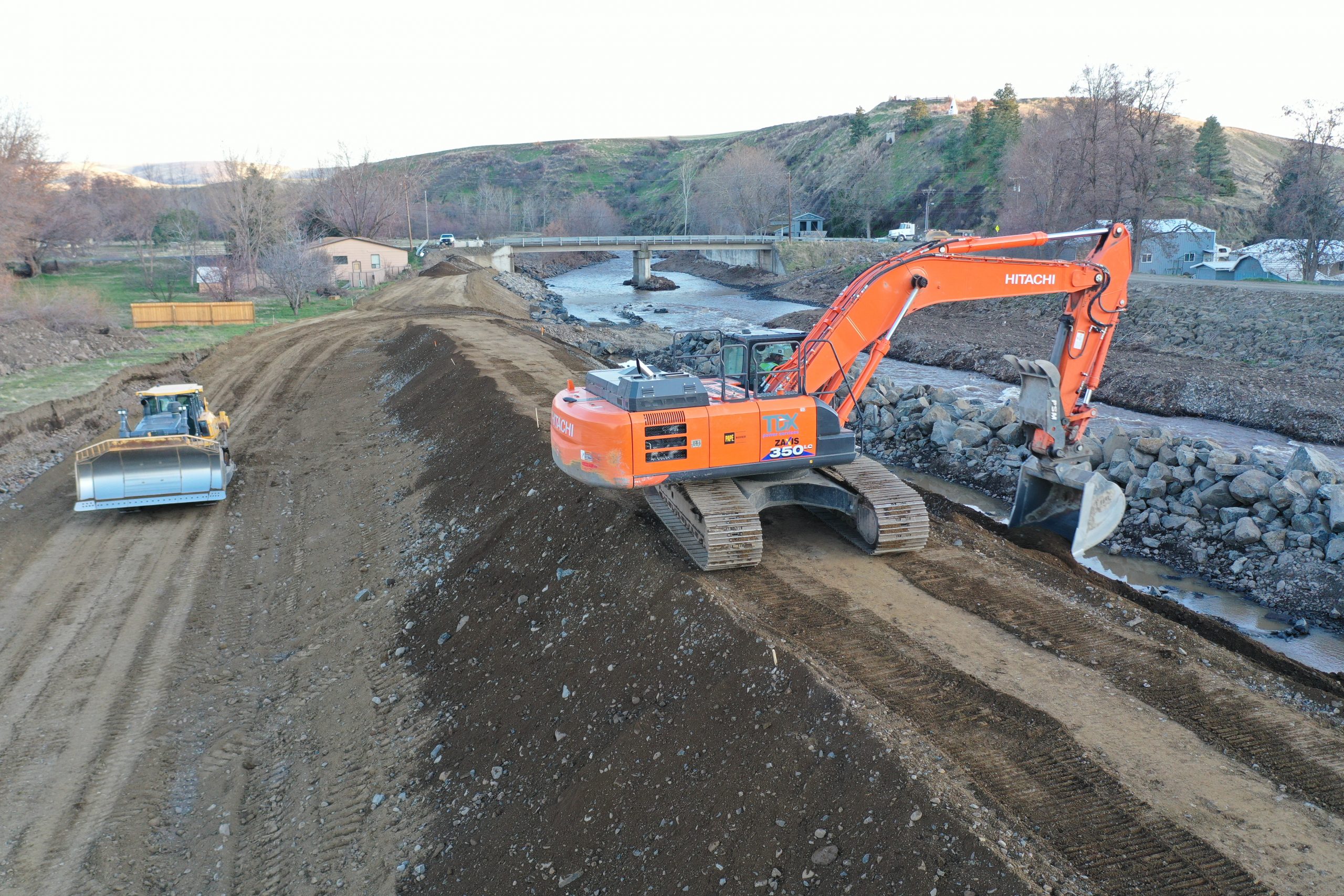 The Corps contacted TDX Corporation to do emergency repairs on the Couse Creek levee, said Kent Bernard, project manager for TDX Corporation.
"There were approximately 1,200 linear feet of levee that was washed out during the flood," he said.
He said the right bank (if you were looking downstream) is back to 100% downstream of the bridge. The left bank, which is further down the levee, is roughly 90% back.
"We were able to get it to a height that is satisfactory to sustain a 100-year flood," he said.
Bernard decided, after they repaired the levee, to donate equipment and staff hours to hauling all of the needed materials into the landowners' side of the levee and replacing the majority of the private land that washed away, he said.
"It was good to help out that community, in that regard, after what they had been through," he said.
Eight people worked for four days on 10-hour shifts to return the land to three properties around the levee. Konan Rock Products Inc. provided the rocks, he said.
They moved 75,000 tons of material in about 18 days and finished in early March, Bernard said.
Since then, flood recovery has been slowed and made more complicated by the COVID-19 pandemic, Hall said.
A local advisory group of five people formed to decide how to disburse the funds given to them by the governor's special recovery relief action, and those funds will soon be processed, she said.
People who have been impacted by the flood of the Walla Walla River in February and who reside in the 97862 zip code and the Oregon side of the Mill Creek area in Northeast Umatilla County will qualify, she said.
Rev. MakePeace said she needs everyone to keep their receipts even though flood repair started two months ago because the group has to have a way to verify the funds given.
"We will need to be good stewards of the money," MakePeace said.