Management | Construction and QAR Services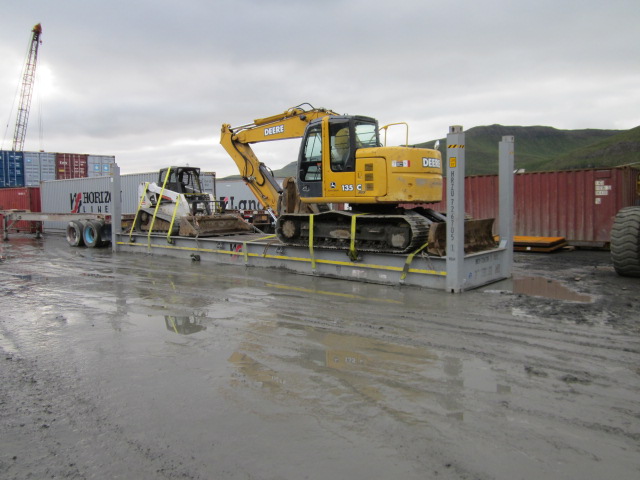 TDX Power Services (TDX) approach to Owner Representation Construction Management and Quality Assurance Representative (QAR) services, is a "start-to-finish" dedicated single-point of contact with the Owner, for the purposes of managing schedule continuity, institutional history, and effective project completion. We provide the "checks and balance" between the Owner, the Prime Contractor; and, the Design Engineer. Our managers have 18 to 20 years of working experience as a minimum; and, understand the "design/build" philosophy approach.
Our Construction & Program Management is tailored to the specific needs of the Owner and/or the Project, following established guidelines for Owner Representation Construction Management methods https://www.cmaanet.org/sites/default/files/inline-files/Owners%20Guide.pdf. Some of the many challenges that are facing Owners who are implementing hydropower and in-water construction projects can include:
Contracting and project delivery methods;
Cost and schedule control;
Contractor and vendor selection;
Stake holder coordination;
Document control;
Engineering record drawing confirmation & annotation;
Quality control, testing and inspection;
Contract administration, invoice control, and field back-check of services completed by the contractor;
Third party constructability review of design;
Contract documentation, specification enforcement or alternative performance standards to meet intent;
Permitting for in-water construction window(s);
Storm water erosion control monitoring;
Coordination with the Design Engineer on alternative design(s) or "change of conditions";
Coordination with the utility, Planning & Zoning or other regulatory agencies;
Dispute avoidance & claims resolution;
Commissioning & start-up.
Through direct participation with the Owner's "decision making process", TDX construction managers provide expertise, counsel and recommendations regarding:
The effective use of available or remaining funds/budget to complete a specific task, or entire project scope,
Provide recommendations (based on industry experience) for "means or method approach" for effective delivery and completion of a specific task or phase on the project,
Optimal or alternative scheduling option(s) for conflicting logistics, long lead times (port-to-port delivery), seasonal constraints, labor issues, etc.
Strategies to avoid schedule delays, scope creep, change of conditions, or claims,
Alternative contracting or procurement options for time sensitive products, equipment, machinery, vendor selection, self-performance, etc.
Constructability review(s); and, value-added engineering support & assistance on the discovery of bad ground, force majeure, or other unforeseen conditions not anticipated by either the Owner and/or the Design Engineer.
As part of our process, TDX's construction management team completes the administrative tasks of the construction project. By delegating these day-to-day tasks to the TDX construction team, it allows the Owner to concentrate on the much "larger duty" of effectively managing the entire project (and the related politics). These day-to-day tasks include:
Preconstruction Phase
Preparation of project related administrative documentation that can include:
Permits;
Exhibits;
Vendor sourcing;
General schedule(s);
Schedule of values;
Equipment and material sourcing;
Preliminary construction budget(s);
Preparation of cost estimates for specific tasks, materials, or vendors;
Preparation of contracts, subcontracts, purchase orders and credit applications for signature approval;
Drafting "Approval Submittals" to the Design Engineer of materials and alternative materials;
Address questions from local entities or regulatory agencies;
Preparation of related tracking and task budget excel spreadsheets;
Safety programs – provide Owner with information regarding allocation of responsibilities, i.e. each contractor is responsible for their safety;
Construction support to the Design Engineer on plans, specifications, submittals and questions;
Assist Owner in selecting third party inspection or testing laboratories;
Analyze local labor availability and qualifications;
Conduct pre-bid meetings with vendors;
Bid review and make recommendations to the Owner regarding acceptance or rejection of specific bids or all bids.
Construction Phase
Hold pre-construction conference;
Issue "notice to proceed" after Owner approval;
Conduct and/or attend Contractors tailgate safety briefings, document meetings;
Prepare daily and weekly progress reports;
Photo document construction work;
Attend/conduct weekly progress meetings and prepare meeting minutes to the Owner, Contractor and Design Engineer;
Assist Contractor and Design Engineer with RFI's, and document changes;
Back check & document equipment and material deliveries to the site;
Process monthly applications for payment, with QC back-check of field status;
Check shop drawings and document progress to the Design Engineer;
Maintain on-site and on-line "drop box" construction document(s) filing systems;
Coordinate and observe any specialized inspection and testing. Document failures and coordinate corrections or re-testing;
Coordinate "temporary" facilities – job trailers, utilities, staging, access and trash collection;
Monitor and inspect storm water erosion control "best management products", document and report inspection;
Coordinate field inspections with P&Z inspectors, agencies or regulatory;
Prepare pre/final punch lists;
Close up P&Z permits, submittals, etc.;
Secure copies of warranties and guarantees for the Owner;
Review final application for payment;
Draft "record drawings" changes.